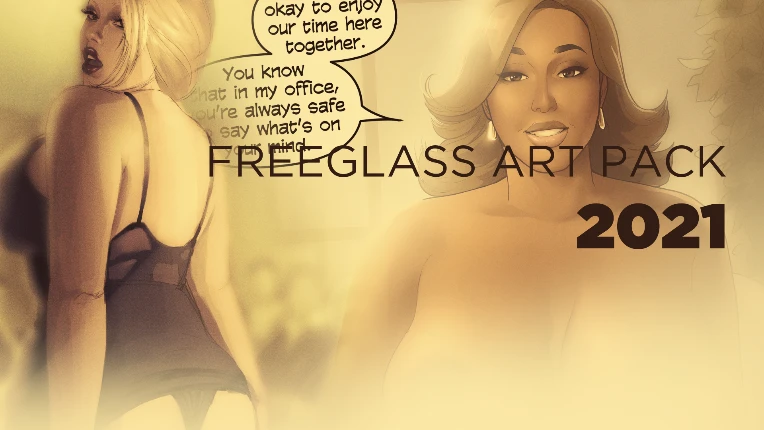 FreeGlass Art Pack 2021
Introducing all my pin-up art, sketches and comics from the year 2021, in one handy COLLECTION! 
With over 400 files of original art, this pack is bigger than the last, and includes an array of artwork, including my pieces for La Lovely Dairy, the La Lovely Cover girls, and my exciting collaborations with Striderscribe, and let's not forget
The first installments of the Suburban Topless Moms!
This art pack also includes more comics than ever before, with all my sketches and story concepts and characters from 2021!