Every Month, Patrons in the Voyeur-tier and above vote on who the subject of the next Pin Up is gonna be!
The weather outside may be frightful, but the breasts are so delightful! For this month's poll, the Moms are celebrating the holidays in their own ways! From opening presents to going full frontal to bring in the New Year!
Here are your candidates...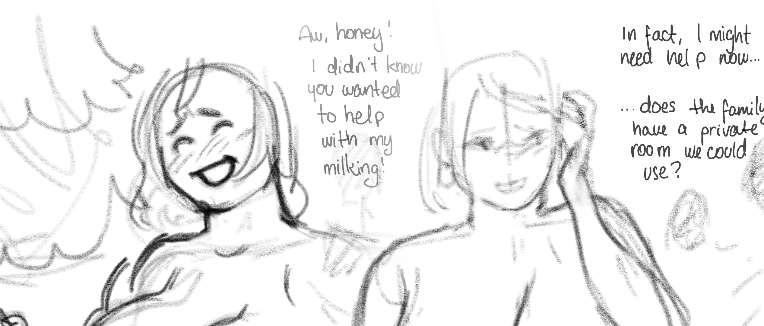 Christmas Party Mom
What do you get the woman who has everything... and wears almost nothing? Excessive milking is an issue from time to time, so something to help with that would make the perfect gift!