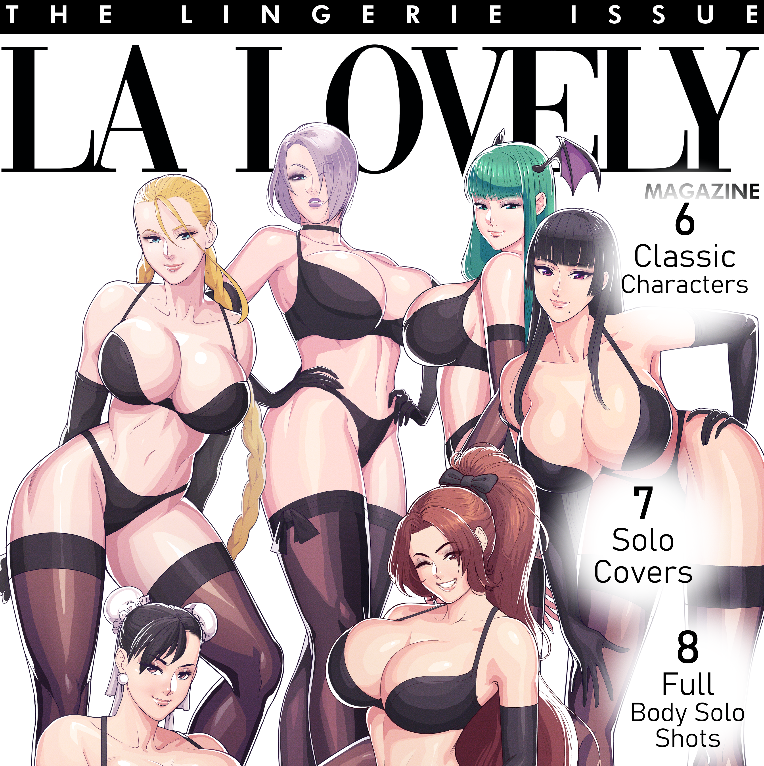 Every Cover Can Be Yours!
This Art Pack contains my Lingerie Magazine Cover series starring classic Fighting Game Girls! You get the Covers, the Close Ups, the Full Bodies, wearing matching, elegant, lingerie sets!
NOTE, Like Last Time, There is No Exclusive Content Not Available On Patreon, so it's just for people who want to help support my art with a single one-time payment.